There are two real estate packages offering you the chance to purchase a premium lot on the golf course and build your dream home. First buyers become Platinum members or Kilada Founders enjoying lifetime membership rights, the highest level of privileges and services and full access to all of Kilada's facilities including the Country Club and the Golf Course, with no joining fees.
Each of our 90 lots in the first phase of the development, ranging in size from just below 1,000m2 to more than 2,000m2, has been carefully selected to ensure that your home offers the utmost in privacy whilst making the most of the exceptional views enjoyed from both the villa and its grounds. Views that take in the deep and rich greens of olive grove, golf course and valley, to the blues of the sea and the towering hills and islands in the distance, as well as the turquoise waters of the bay of the picturesque village of Kilada, filled with its traditional fishing boats.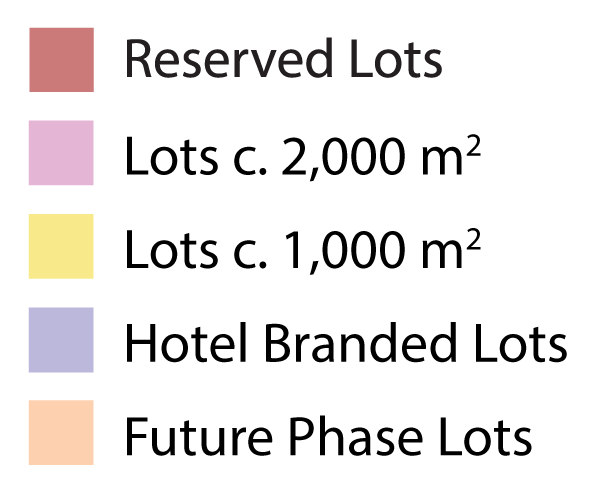 SIGNATURE STYLE ALL OF YOUR OWN
Leading architectural practices have been commissioned to each create a villa in a signature style. Large open areas, feature fireplaces, cool internal courtyards, atria and stunning full height sliding window walls, flood the interiors with the tranquil light of the Peloponnese. Outside, extensive terraces, pergolas and walkways and your private pool seamlessly blend inside and out, with each villa set in hard and soft landscaped gardens complete with discrete covered parking.
Ranging from traditional to modern, all are designed for a contemporary lifestyle. With the full signature villa collection unveiled this Autumn, the choice will be all yours when it comes to your home.
SIGNATURE VILLA by DZA Architects
An exclusive preview into the Kilada lifestyle, this signature villa draws from the rich architectural traditions of Spetses and Argolida and interprets them in a distinctively modern home. The architects have sought to accentuate the beauty of the rolling landscape of Kilada hills. The small slope of the site is used to raise the living areas, on a 'piano nobile' in the Spetses tradition. Large sky-frame floor to ceiling windows afford beautiful vistas to the South, elevated from the level of the street. To the rear, the living areas open to a central pool court, flanked on each side by the dining and bedroom wings. Garden views connect seamlessly to the Golf Course to the northwest, visually expanding the domain of the villa.
Kilada Founder Membership eligibility is restricted to the owners of lot sizes ranging from 1,800m2 to nearly 2,300m2.
These lots are perfect for villas of 550m2 (primary areas), as exemplified in the designs of our signature architects. The gross villa areas for these lots range from 600m2 to 1,300m2.
Founders are entitled to the following Club privileges:
Founder Member Clubhouse Plaque
Private Named Locker Plaque
Free access to Club Facilities and Golf Course (no green fees)
Priority Booking for Golf Course tee times (1stlevel)
Priority Bookings for all Club Facilities (1stlevel)
Access to VIP Club Lounge area
Concierge Service
Founders Preferred Pricing
Courtesy Golf Carts (40 p.a.)
Courtesy Range Balls (unlimited)
Green Fee Vouchers for Guests (30 p.a.)
Platinum Membership is available to owners of lots ranging in size from 900m2 to nearly 1,300m2.
These lots are ideal for the construction of villas of c. 250m2 (primary areas) whilst gross villa areas can reach up to 650m2.
Platinum members are entitled to the following Club privileges:
Free access to Club Facilities and Golf Course (no green fees)
Priority Booking for Golf Course tee times (2ndlevel)
Priority Bookings for all Club Facilities (2ndlevel)
Access to VIP Club Lounge area
Concierge Service
Platinum Preferred Pricing
Courtesy Golf Carts (20 p.a.)
Courtesy Range Balls (unlimited)
Green Fee Vouchers for Guests (15 p.a.)
The purchasing process is straightforward. First select the lot that you prefer, then enter into a reservation agreement to remove the lot from the market and, finally, complete the purchase transaction acquiring freehold ownership of the property.
Then you are free, using one of our signature architects or your own architect, to design your villa, bespoke to your requirements. You also have the choice to enter into a turn-key construction agreement with the Developer to undertake the construction of your villa in accordance with the design and exact specifications agreed upon.
Always Secure.
Always there for you
When you choose to have a home at Kilada you choose a lifestyle that lets you decide how much or little you do. From the initial choice of site, planning and development, to our in-villa maid services and professional team of Property Managers, on hand should you need it, it is all up to you. Do everything yourself or nothing at all.
Tend to your gardens planting lavender and tomatoes, or let us take care of your Villa and grounds. Offering full property management services including general upkeep and repairs, gardens and pools maintenance, bills management, housekeeping and laundry, as well as being your private concierge, we are there to ensure the smoothest of arrivals and stress free get-aways.
Experts in Luxury development
Making your home at Kilada is a rare opportunity in this exclusive area of the Peloponnese.  It is a project of Dolphin Capital, developers of nearby Amanzoe and Nikki Beach Resort & Spa, working in partnership with Zoniro and Arcis.